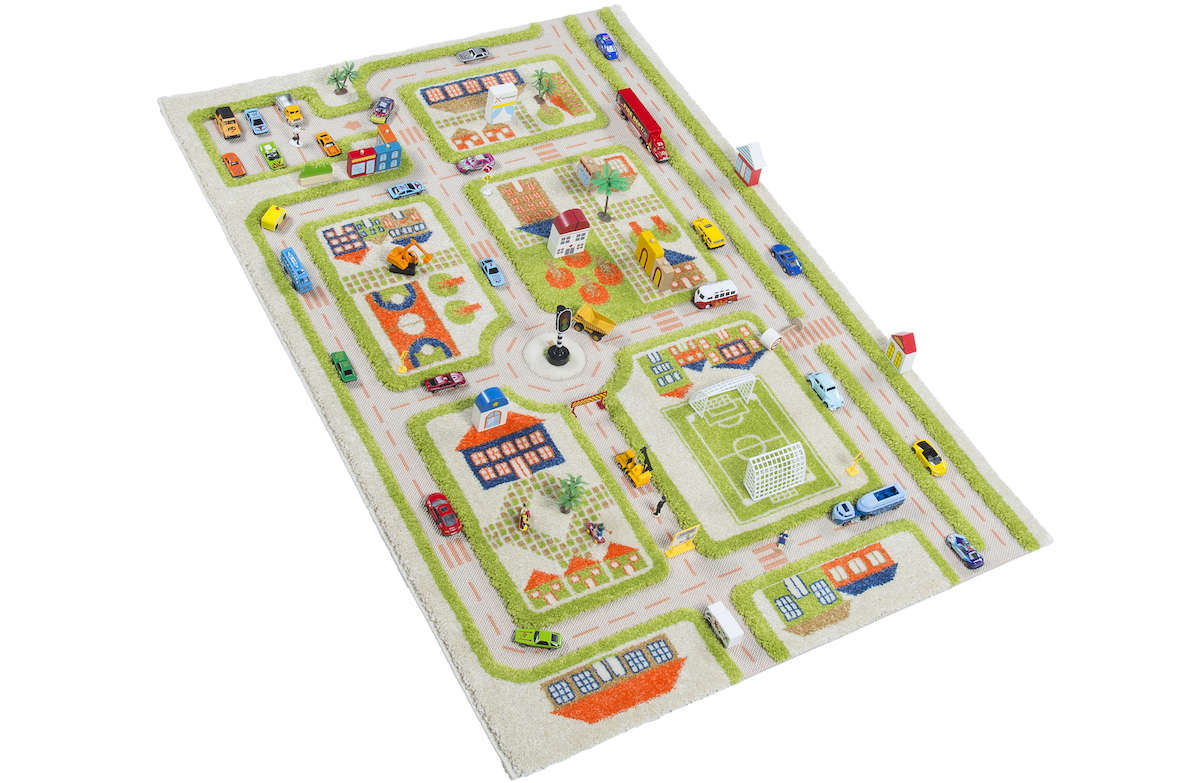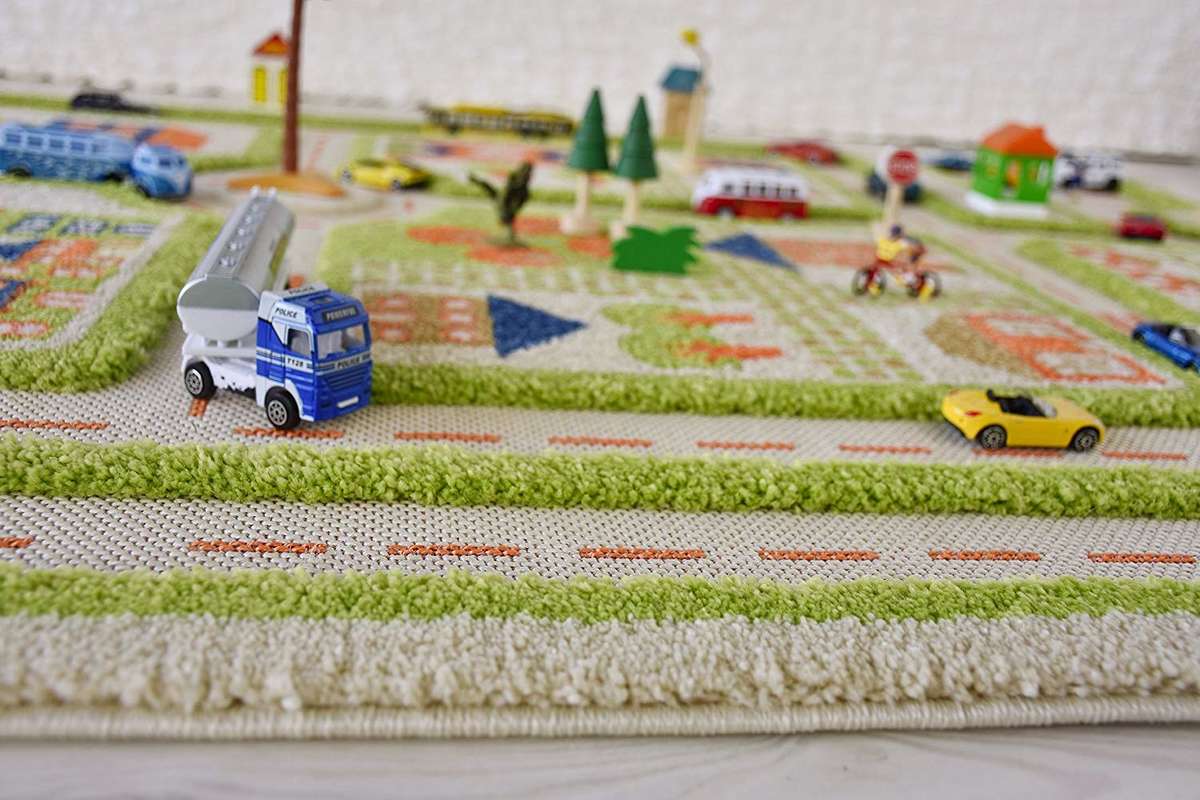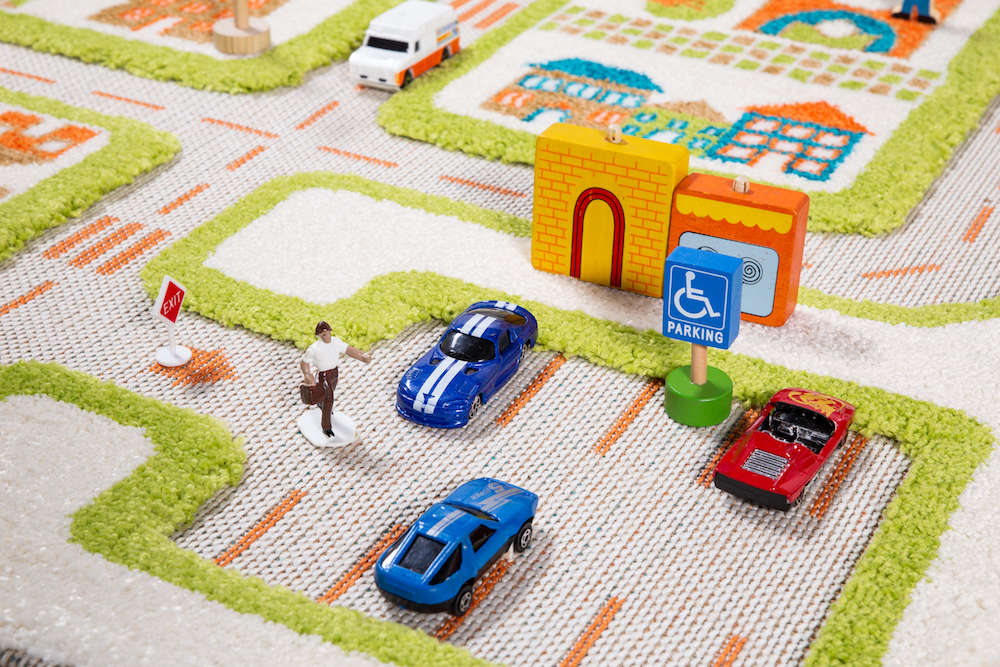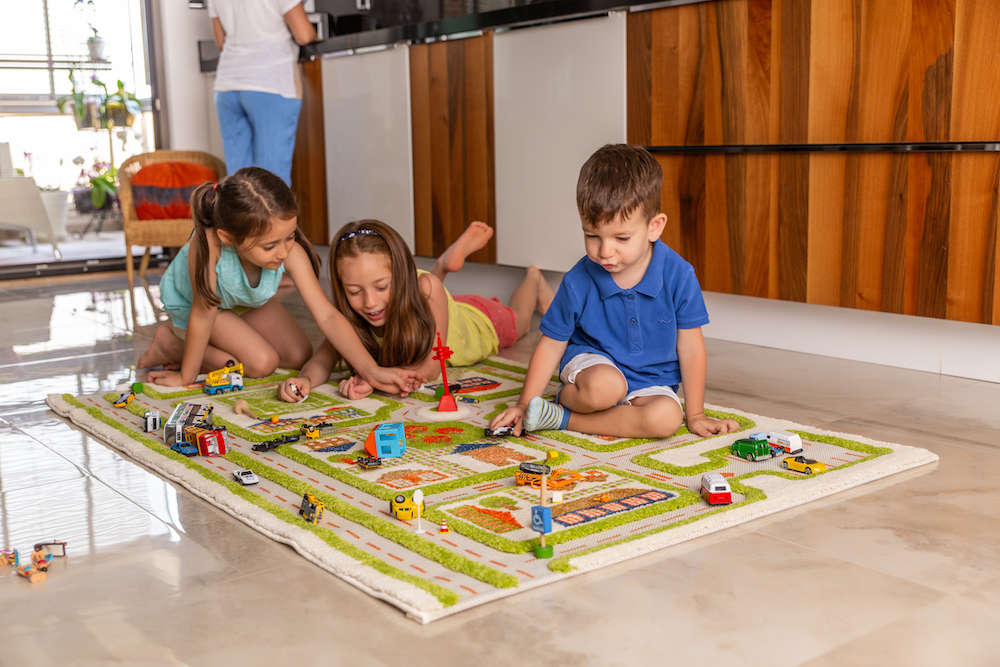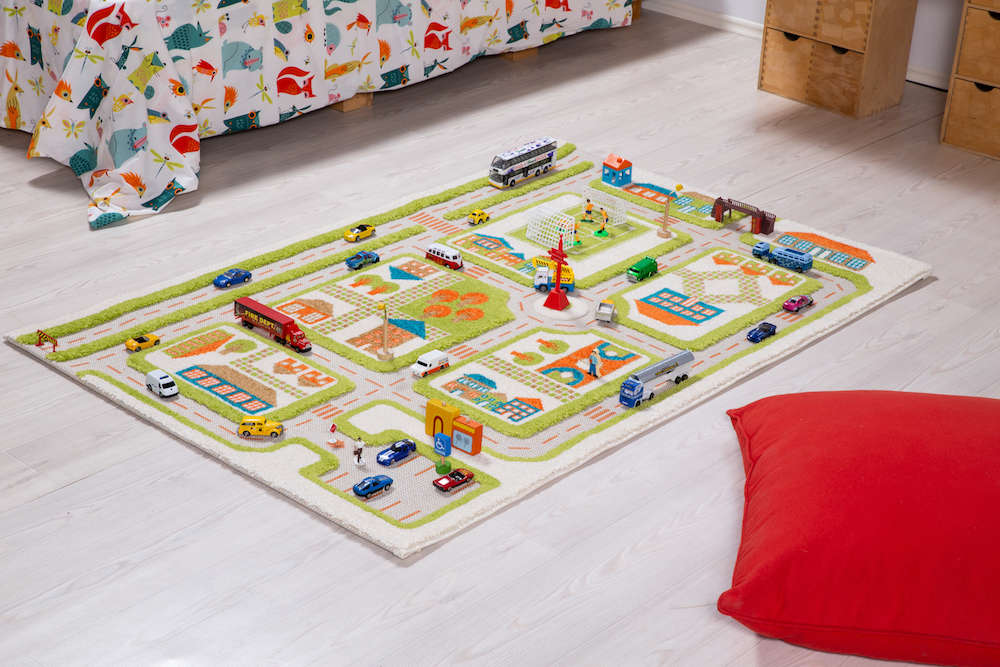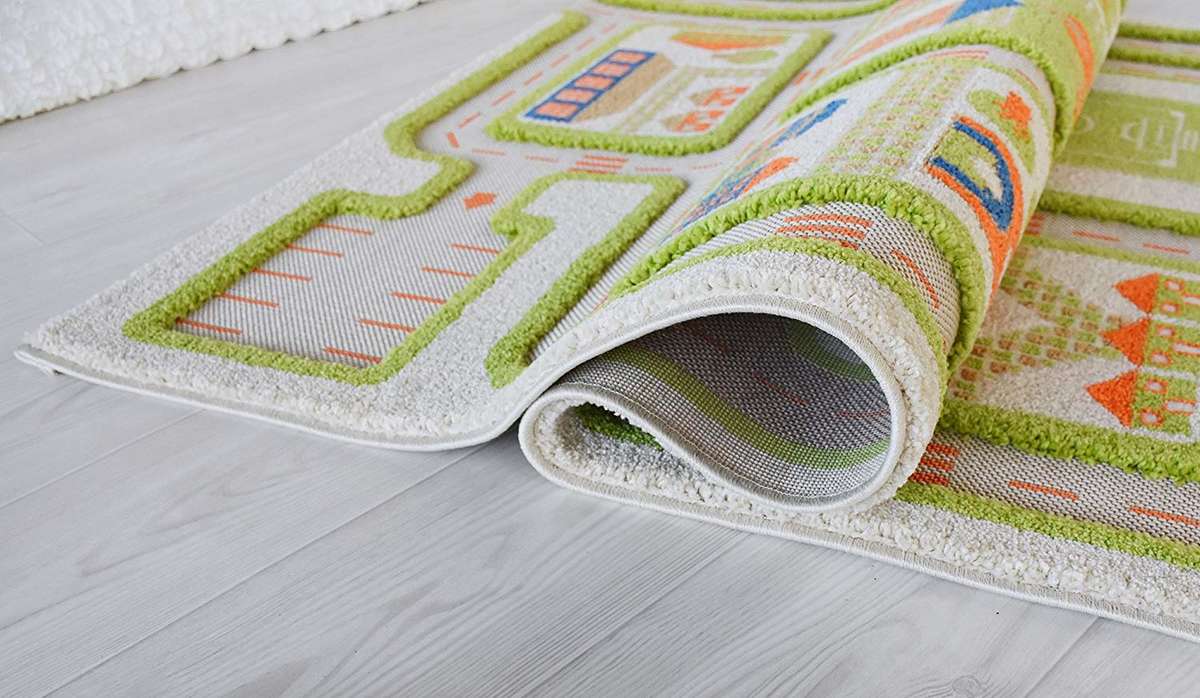 Dimensions: 59"L x 39"W

IVI®Traffic 3D Play Carpet comes complete with a soccer field, traffic circle, a large parking lot, and plenty more initiating boundless creativity for HOURS!

Great way for a toddler to get familiar with traffic signs and rules!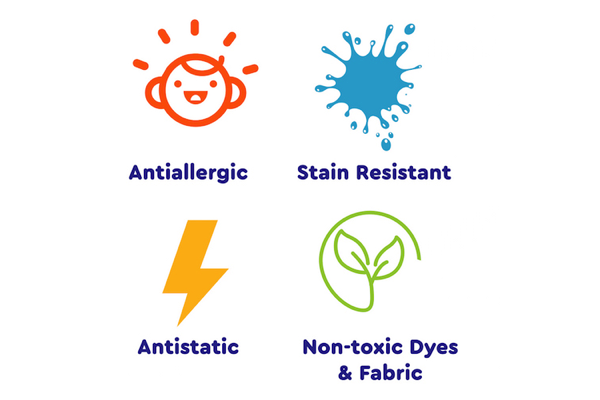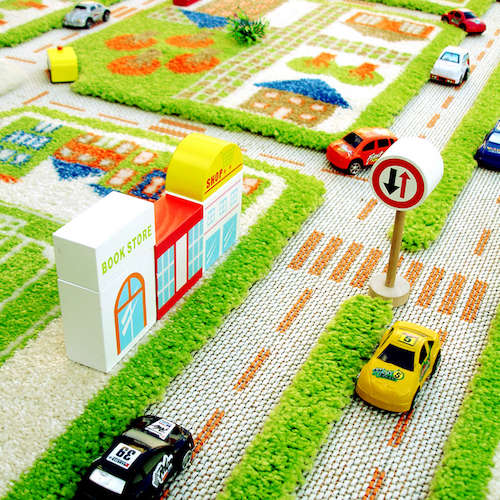 HYGIENIC Playground
IVI®carpets are made of 100% polyropylene high quality wool like material delibaretly chosen for its hygienic properties.
PRODUCT SAFETY
Create the playroom of your dreams! #IVIMOMENTS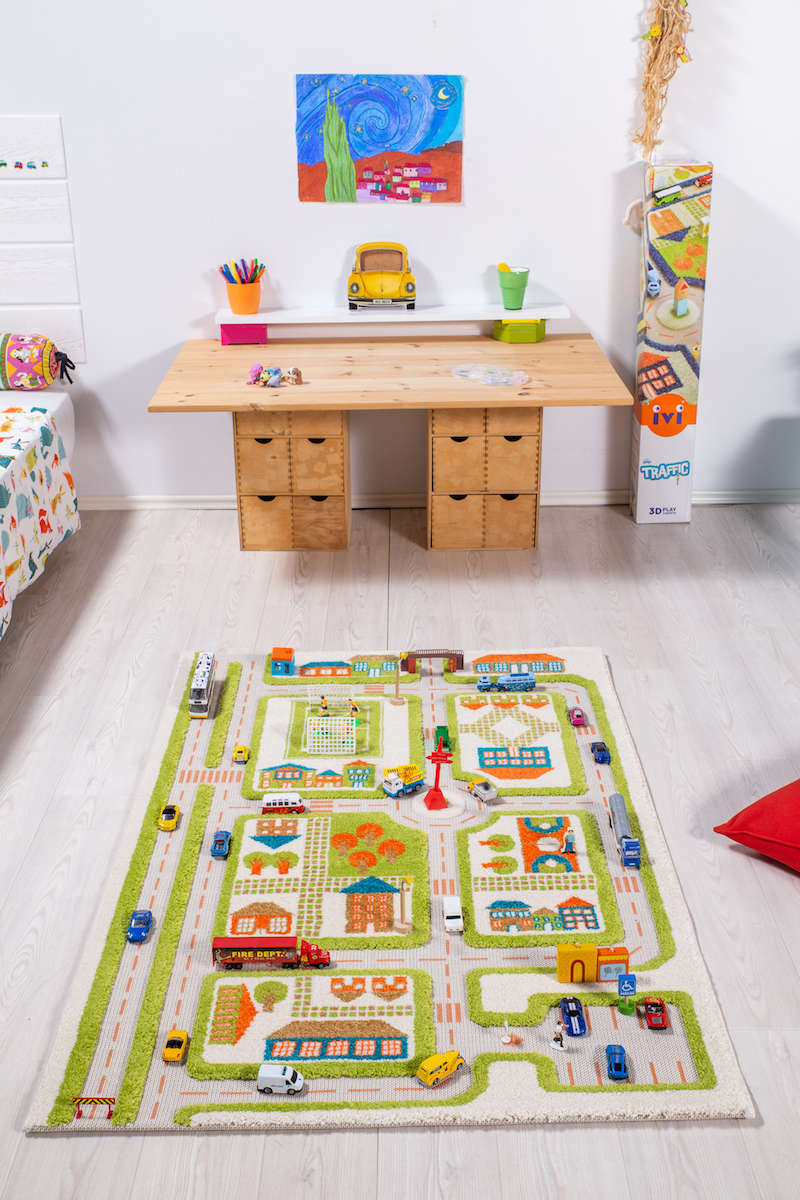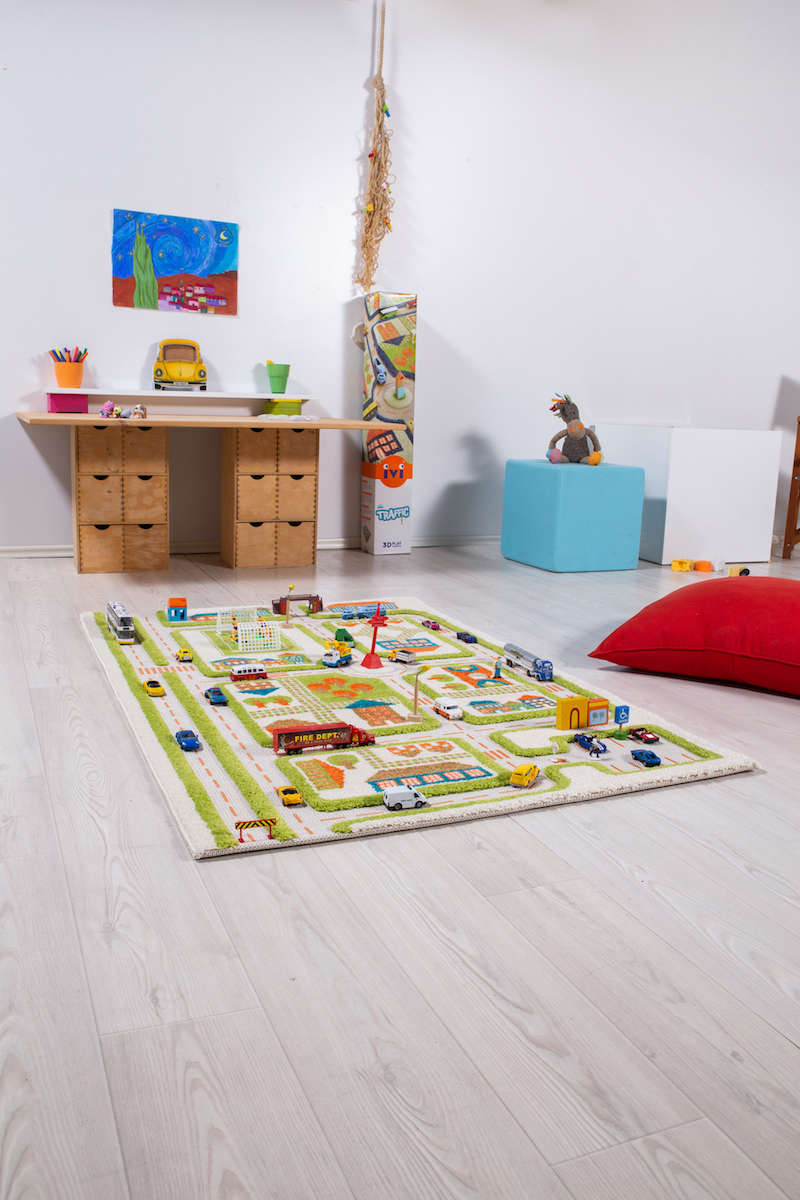 Add your favorite toys&play!
HAPPINESS GUARENTEED.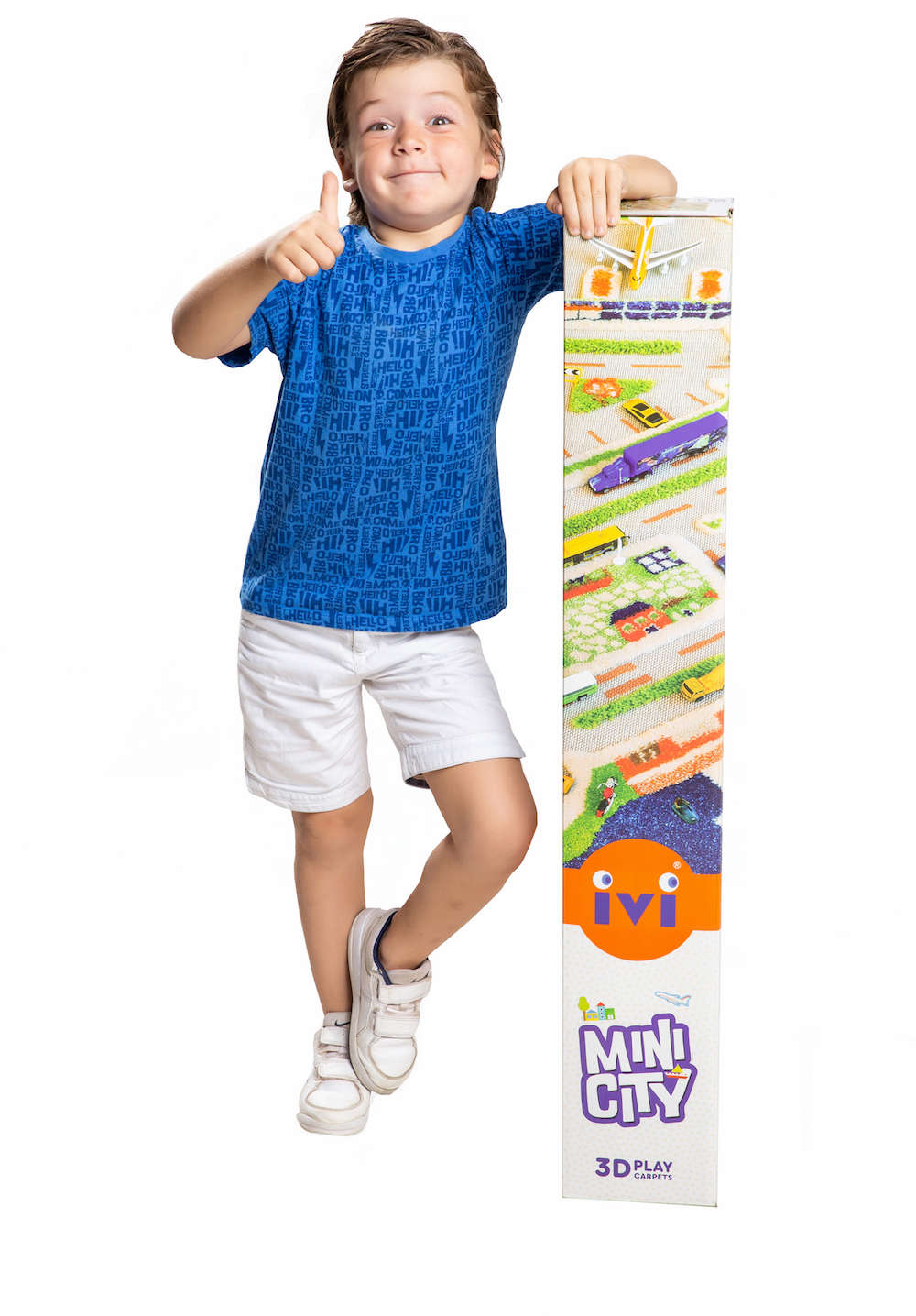 Our #1 priority is your happiness. We stand by our product 100%. If you
have a problem, we will solve it. Refund it. Send you a new carpet.
Whatever it takes. Just reach out to our Customer Happiness Team.
1-833-IVI®-KIDS
Subscribe to our newsletter to get 10% OFF your first purchase!