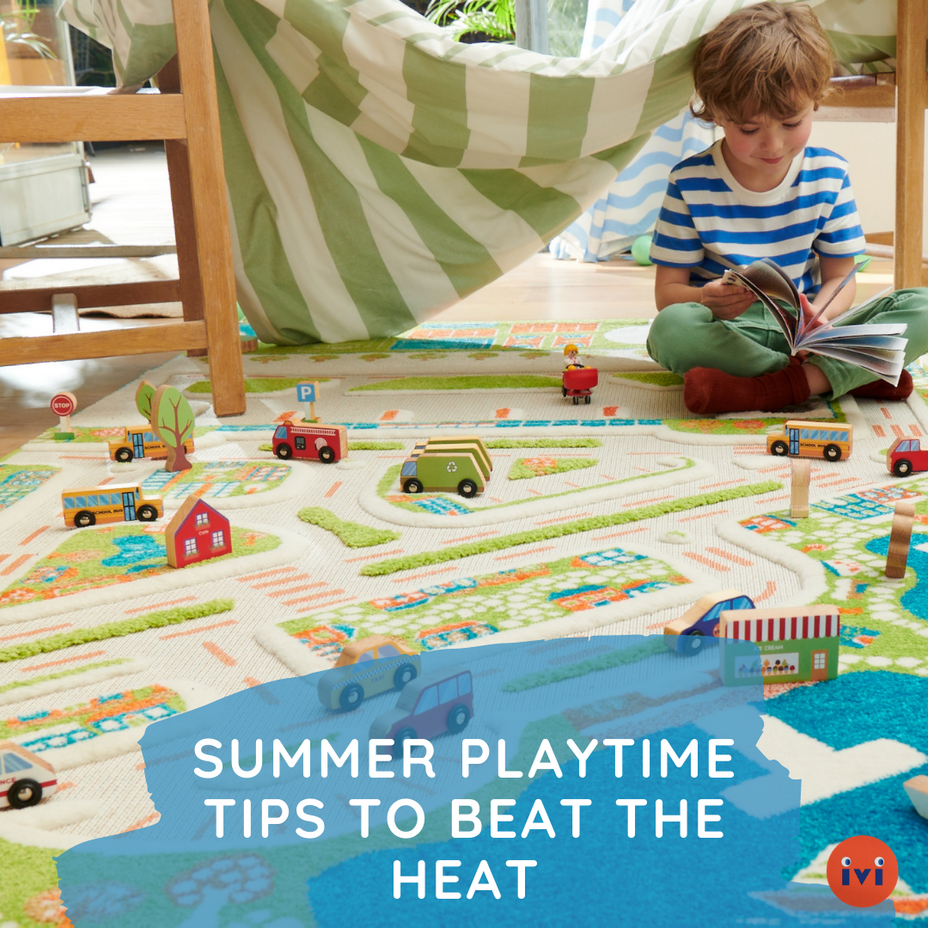 Summer Playtime Tips To Beat The Heat
Tue, Jun 15, 2021
By Cameron Eittreim
You know what time it is and your kids are probably chomping at the bit to go outside. Well, the hot temperatures can be quite dangerous, so at the peak of the day, you'll need some summertime activities that shield your kiddos from the heat. There are a few tried and true methods that will help you beat the heat and have fun, and some of these methods might be a major surprise to you.
Fluids, More Fluids, and Fruit
There is no denying that drinking fluids are important in the summertime heat, but you can do more than just drink water. From a fruit standpoint, children love watermelon and it's delicious and nutritious. Another great substitute for water is Coconut water, which has a smoother taste and you can make smoothies out of it. Vitamin C is also crucial in preventing heat exhaustion, and since a lot of children aren't getting the right amount of nutrients this is an important one.
Hang Out In The Shade
Hanging out in the shade is another thing that you can do to prevent heat exhaustion. The share is somewhere that you can have fun and not be in the direct sunshine. Planting shade trees in your yard is an extremely smart thing to do. If you are at a public park try to limit sun exposure to about twenty minutes and then make your way back into the shade. Taking a picnic in the shade is another great way to get nutrients and fluids when you are outside and active.
Summer Friendly Clothing
Remember when mom used to say don't wear black in the sun? Well, that is a true statement, and wearing lighter colors will make you cooler. Another thing that you can do is to wear shorts and tank tops where possible. This is important for children especially, and don't forget the baseball cap or head covering if the sun is at its peak. Try to get swimsuits that have UV protection such as a rash guard or related item.
Play Inside During The Peak of The Day
I know that kids can be extremely anxious to get outside in the sun. But if the heat is too much to handle you can use a play rug to have fun inside during the summer. Whether it be the Mini City Play Rug or one of the numerous others that IVI World offers, children can have fun and beat the heat until the latter parts of the afternoon. 
What are some tips you suggest to beat the summer heat? Let us know in the comments below!
Back to Blog